WHAT SOME OF OUR GUESTS HAVE BEEN SAYING…
It's always lovely to get our guests' feedback, so here's a round up of just some of the lovely comments we've had recently.
"Fantastic food and service as always. The Steak was perfect and the fuss made of us on our special occasion made the evening even more special. David the chef came over to our table and was a delight. (Even gave me some tips on my Yorkshire puddings). Brilliant food, excellent staff, best restaurant with atmosphere outside of London."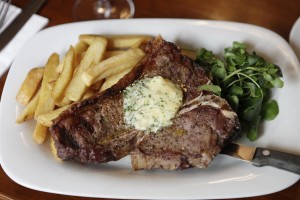 "Ended up in this place after a meal out on Valentine's Day and the gin menu was a perfect way to end the night. Highly recommended"
"This is a very modern bar designed with railway journeys in mind. The walls are adorned with classic railway and bus journey posters. The food was good and served by friendly staff. Very conveniently near to Brookmans Park station out of Kings Cross."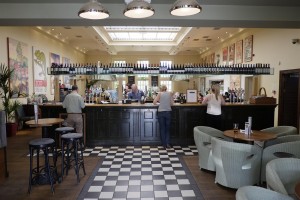 "We were seated promptly, restaurant was pretty full. Specials board was full of delicious extra choices. We ordered a mix between menu and specials board. Drinks came quickly although bar extremely busy. Wonderful wine! Starter was scrumptious and well portioned. Mains exceeded expectations, hot and full of flavour. Dessert was sweet and satisfying. Overall great meal and service was excellent from Aussie Kaitlyn! It really made the meal, she was smiley and engaging. Definitely will be back!"
If you've been in to eat or drink recently, we're always keen to hear from you – drop us an email – brookmans@peachpubs.com – let us know your feedback and help us get into the top 10 pubs in Hatfield.
Our new menu has launched too, so if you haven't visited in a while, now's your chance. Expect Free-range Flat Iron Chicken, Confit Garlic, Butter & Lemon, Skinny Chips, Slow & Low Spiced Lamb Shoulder, Lemon Rice, Pomegranate Salad and Daily Baked Valrhona Chocolate, Cherry & Almond Tart. See the full menu here.