Peach and our pub
Peach is a collection of really great pubs, mainly in market towns in the heart of England. We serve good quality, fresh, honest food in relaxed, welcoming environments. Always with a kind word and a sense of fun. We've always been passionate about giving back and as we've developed and grown over the years, our ability and motivation to make the world a little better, a little peachier, has grown with us. We always been passionate about giving back and as we've developed and grown over the years, our ability and motivation to make the world a little better, a little peachier, has grown with us. The Bigger Peach shows our efforts to improve communities, equality in the workplace and the future sustainability of our world.
We took over Brookmans in 2011, and are proud to have become a hub for the local area. Activity centres round the island bar, where we'll be happy to serve you a great cup of coffee, a decent pint of beer or a glass of chilled champagne. Take a seat at the bar facing the door if you want to see and be seen, or find a corner in the light-filled garden room.  The eatery is welcoming with its contemporary, luxurious interiors, deep teal walls and splashes of rich mustard yellow offset by soft greys lit by twinkling chandeliers. On the walls hang historic posters from the Metroland era when Brookmans Park was built, part of the hugely-optimistic garden suburb movement.
The pub is situated right at the centre of Bradmore Green, on Bradmore Green Road, which is at the heart of Brookmans Park and across the road from Brookmans Park Station. We have a large car park. Find us here.
We look forward to seeing you soon!
Ed & the team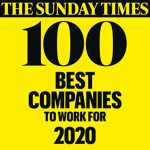 ---
Ed O'Neill, General Manager

Born and bred in Hertfordshire, Ed has since moved back after living in the big smoke. Ed's Mother and Grandmother taught him to cook from a young age, turning them into foodies by his constant cooking. Always dreaming of being in the catering industry and wanting to find out more about Chef life, Ed once spent a few weekends in the kitchen of our sister pub, The Rose and Crown, at the tender age of 11. Since then no other career has crossed his mind – cooking, hosting and hospitality was his calling.
Ed counts his top three career highlights as setting up a food delivery business called The Naked Raffish, working at Galvin at Windows with Andre Garrett and Fred Sirieix, when it was awarded a Michelin Star and opening his own gastro pub near Beaconsfield at 22.
His best foodie story has got to be when a very drunk Marco Pierre White cooked him breakfast at Frankies on Brompton Road, a real eye opener when he arrived as an apprentice at 6am!
When he's not in the pub you'll most likely find him enjoying someone else's hospitality at a local pub or restaurant or in the great outdoors either paintballing, 4×4 off-roading or shooting. With history at both The Old Mill and The Rose & Crown it's great to now have Ed at Brookmans. Pop by and say hi soon!
---
Bevy Berenger, POD Director
Reared in Australia, Bevy continues to be patriotic despite being on this side of the pond for the last 24 years and we quickly learned about his love for family the importance of his friendships and his healthy obsession with all things sporty and outdoor life.
Leaving Australia after several years as a bass player (complete with long hair) he decided to put music on hold and travel the world, falling into Hospitality in the early 90's in a cocktail bar in Manchester to supplement the plan. Following a couple of years of rock and roll catering style, he decided to get serious and studied hospitality at Surrey Uni where he met the love of his life.
During a hugely successful career, many of the industry heavyweights such as M&B (All Bar One & PCDG) and Whitbread (hub by Premier Inn) have been lucky enough to recruit his expertise and exciting new concepts always sparked his interest. But we were pleased to find out that he'd always kept an eye on Peach and our independent feel, individuality and pace of growth won him over in the end.
Bevy brings that calm Aussie charm you can't help but relax into and he's made a huge impact on his pubs and the Teams he looks after, which after all, is what we're all about. Join him for a chat about surf, sun, sea and great pubs such as Brookmans, The White Horse, The Swan, Black Horse and The Embankment.
---
OUR TIME IN LOCKDOWN
As we entered lockdown, our first concern was everyone's wellbeing and their ability to support families in such unprecedented times. Peach have been great in helping our team, with access to our hardship fund, zoom quizzes, online DJ sessions and masses of social contact, keeping us all in touch. Some of the pubs helped with Your Hub, a Social Enterprise to support the local community. From feeding homeless, to Youth support centres, NHS call centres, hospitals and care homes.
See more of what the Peach team have been up to below: