YOUR LOCAL IN THE HEART OF
BROOKMANS PARK
Peach is a collection of really great pubs, mainly in market towns in the heart of England. A welcoming pub with contemporary, luxurious interiors, light-filled rooms, and large car park. As a quality gastropub, we serve great ingredients and fresh, honest food in relaxed, welcoming surroundings, always with a kind word and a sense of fun. Today we have twenty one pubs in lovely towns and villages, and an undimmed devotion to Making life Peachy. We have always been passionate about giving back and as we've developed and grown over the years, our ability and motivation to make the world a little better, a little peachier, has grown with us. The Bigger Peach shows our efforts to improve communities, equality in the workplace, and the future sustainability of our world. Our achievements were recognised in 2022, when we won Best Sustainable Pub Company at the Publican Awards, and we're also three star accredited by the Sustainable Restaurant Association. 
Soak up the sun and atmosphere whilst enjoying a bite to eat, a cocktail, or a glass of award-winning wine from our drinks list. We serve food all day and children are welcome to enjoy smaller portions of any of our dishes, or ask to see our children's menu. We take huge pride in serving the best ingredients we can find, from ethical producers, freshly prepared by our chefs. We're dog friendly in our bar and outdoor areas, bring your furry friend and stop by soon. On our bar you'll find a great range of spirits, beers and softs, so whether you pop in for a drink, a business lunch or a special dinner, we promise you a friendly welcome. Find us here.
We look forward to seeing you soon!team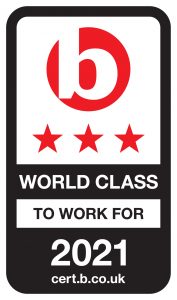 ---

Mitch Brummitt, General Manager
Hertfordshire-born and bred Mitch started working in hospitality from a very young age as it quite literally runs through his veins! His family were the proud owners of several bars, restaurants, and nightclubs across London and the home counties so his passion for the industry and beginnings of becoming a foodie was well and truly part of his genetic make-up. Mitch once dreamed as a nipper of becoming an Air Traffic Controller but thankfully his short attention span and love of hospitality narrowly avoided a national disaster!
During his career, Mitch has both launched and run many boutique late-night venues, cocktail bars, and restaurants in both London and Brighton, in addition to several independent pubs including The Prince Edward – London, and his own pub -The Farmers Boy in Hertford. Mitch brings with him a wealth of hospitality experience with everything from fine dining to cabaret performances to intimate concerts. Outside of work, you'll often find Mitch in a pub or at a house music event.
---
Tom Brown, Head Chef 
Locally raised in Stevenage, Tom 'accidentally' fell into cheffing after moving from Kitchen Porter to Breakfast Chef and finally learning how to poach an egg at the age of 17. Quickly finding his passion and talent for food, Tom moved on to work with Redcoat Farmhouse as a Junior Sous Chef before becoming Head Chef at Manor of Groves Hotel in Sawbridgeworth.
Tom is still to this day most inspired by the Sous Chef, Craig, from his first kitchen job, influencing the dishes he creates and his collaborative approach to leadership. After four years under his guidance, they both went their separate ways in the culinary industry but still find time to meet up and inspire each other over good coffee and fine food.
Tom studied plumbing and electrics at college and always wanted to be a Pilot before realising he much preferred to fly in the passenger seat to his favourite foodie destinations. He frequently travels to Maine for fresh Lobster and to Spain for flavours of the sea and saucy spices, inspiring his creations at home.
Now joining us at Peach, Tom lives and breathes our values into leading his kitchen team and creating daily specials full of the good stuff. When he's not in the pub you can find Tom playing AirSoft with friends or walking his Alaskan Husky through the Hertfordshire countryside. We can't wait for you to meet him and indulge in his food yourselves.
---
Bevy Berenger, POD Director
Reared in Australia, Bevy continues to be patriotic despite being on this side of the pond for the last 24 years and we quickly learned about his love for family the importance of his friendships and his healthy obsession with all things sporty and outdoor life.
Leaving Australia after several years as a bass player (complete with long hair) he decided to put music on hold and travel the world, falling into Hospitality in the early 90's in a cocktail bar in Manchester to supplement the plan. Following a couple of years of rock and roll catering style, he decided to get serious and studied hospitality at Surrey Uni where he met the love of his life.
During a hugely successful career, many of the industry heavyweights such as M&B (All Bar One & PCDG) and Whitbread (hub by Premier Inn) have been lucky enough to recruit his expertise and exciting new concepts always sparked his interest. But we were pleased to find out that he'd always kept an eye on Peach and our independent feel, individuality and pace of growth won him over in the end.
Bevy brings that calm Aussie charm you can't help but relax into and he's made a huge impact on his pubs and the Teams he looks after, which after all, is what we're all about. Join him for a chat about surf, sun, sea and great pubs such as Brookmans, The White Horse, The Swan, Black Horse and The Embankment.