Stargazing Dinner
If your idea of a perfectly heavenly evening is spending it dining by candlelight under a starry sky, then don't miss our spectacular stargazing dinner on Thursday 13th August.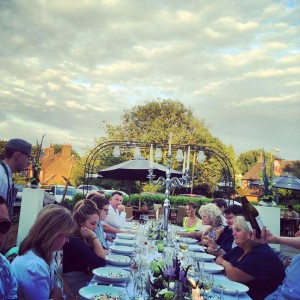 On this glorious night we will adorn our spacious deck with candles and fairy lights and create a divine feast to enjoy under the mid-summer stars.
We've chosen this evening because it promises to be a crystal-clear sky set with thousands of twinkling stars. Come and join us and sip on some bubbly as the sun slips slowly down.  Relax and gaze into the night sky as head chef David serves you a sumptuous supper of seasonal delights specially created for a summer's night.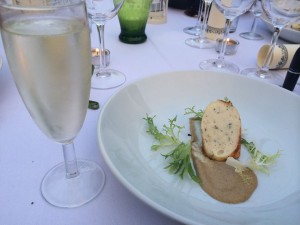 There will be five delicious courses with wines chosen to match.  Be transported to another galaxy by Solar Sole Fillets served with Seafood Sauce, Butter Samphire and Tempura Oyster and Milky Way Cheesecake with Galaxy Fondant, Blood Orange Ice-cream, Mars sauce & Blue Moon Shot.  End on a high with a refreshing Star Burst Granita.  See the full Dinner-under-the-stars-menu here.
Bring your friends – it's going to be a beautiful evening full of delicious food and stunning wines with great company to match.
See you under the stars!